Professional

Newsletter Writers


For Hire
Your successful business takes a dip. Sales drop. You're concerned. Quality content can help.
Best Content Writers With Our Professional Content Writing Services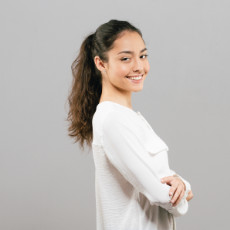 Our Professional Newsletter Writing Service Features
We've written many engaging newsletters for our clients that have successfully improved conversions and nurtured their existing customers. Our professional ghostwriters specialize in providing the following features.
Is Email Marketing the same as Newsletter writing?
One of the major tools and important aspect of email marketing strategy is email newsletters. Email newsletters are easy to design and easier to research for. Most email newsletters are sent to a predetermined list collected via forms. The same list is also used for other emails like promotional, retention, transactional, etc.
An email newsletter is a viable option if you have an online product or service. Watch out for open rates of email newsletters and make them as informational as possible, as these can lead to a plethora of experiences for your consumer.
What is a Newsletter Writing Service?
Big businesses usually have in-house content teams handling the weekly newsletter churn. However, if you are a small business or a medium business growing into a large one with a limited budget, you may want to look into outsourcing your newsletter. The expertise that professional writers bring to your business while you handle the daily strategy is exceptional, to say the least.
A newsletter writing service offers custom content that varies with the recipient. Your old customers might be interested in current news, what you have on offer and what direction your business is taking. New customers may be more interested in reading about success stories and seeing your company in the backdrop of the other organizations.
A newsletter writing service employs exceptional writers who have ongoing experience writing and creating content. These writers work on multiple projects which helps fine-tune their output. Working with a professional writer can give your newsletter and edge.
Hire A Newsletter Writer Today!
Our team of professional newsletter writers will help craft different yet impressive content types to fulfill
the needs of our clients coming from various backgrounds.
How does Newsletter Writing Work?
Compelling newsletters have a compelling copy that is industry-specific and balances entertainment and information. Create a broad range overtly long email and lose your audience. Create a graphic yet unengaging newsletter, and your click rate will drop. The idea is to produce engaging writing.
The writing process a newsletter involves the following straightforward steps. They can be used for both products and services newsletters:
How do I find my Target Audience?
Any digital marketing and advertising service will tell you the importance of designing a content marketing strategy. The main aim of any marketing strategy, whether traditional or email marketing, is to connect with a relevant audience through engaging content and achieve sales.
Similarly, newsletters require a target audience interested in receiving industry-specific news bites. Imagine sending fashion buzz to a tech nerd or vice versa. Your news would fall on deaf ears and blind eyes that don't see its relevance.
You can use the following best practices to round-up relevant audiences for your newsletter. Alternately you can outsource this function to your newsletter writing service who would be glad to set this up as a sales funnel on your website.
Is there a standard way to write a Newsletter?
Most email newsletter software asks you to start with the sender and subject line and then add in the content and design of the newsletter. However, no rule stops you from designing the newsletter first and adding the content afterward. The content layout depends on the business requirements.
With the advent of new and improved software, content can be laid out in the most eye-catching manner. After the header, which usually has the business logo and any offers the business wants to showcase, the recipient is addressed first in the newsletter. The context is added next, after which the call to action is inserted.
A physical newsletter is designed in a booklet or a brochure with the title and company logo on the first page. The content is on the following pages, and the contact information is on the last page. A variation to this can be adding contact information in the footers of all internal pages. However, the standard format for physical newsletters is generally unchanged.
What are the Benefits of using a Newsletter Writing Service?
When was the last time you signed up for an email newsletter or a course at a site? Did you enjoy the emails you received? If you have been reading them for a while and enjoying the content, they are the reason why you may need to hire writers to do the job for you. The benefits of captivating content cannot be denied. Engaging newsletters keep readers hooked.
You get to publish relevant and up-to-date content regularly. You don't have to worry about getting stories from people or the industry and following up on the news. Newsletter writers need an outline for each issue, and they work from there.
You get the expertise of a dedicated team that is not influenced by your business or customers. They choose stories that put your brand in perspective. Their writing creates an unbiased version of of your company in the industry among other businesses. Keeping all agendas aside, the writer focuses only your target audience.
Hiring newsletter services are cost-effective. The team can be hired per project or on a retainer. Both prices are negotiable and are affordable for a small business also. Hiring a freelance writer can bring down costs even further.
You create a recognizable brand within the industry. As you dish out quality content in your newsletters with timely delivery, you capture your audience's attention, resulting in readers and customers loyal to the brand's mission. This is possible by creating a proper writing process and producing compelling content.
You get higher conversion rates. Like Neil Patel puts it, "Remember you are a guest in their inbox." This high-priority real estate puts your business front and center on a pedestal in front of your target audience- your customers. Once you are inside the inbox, all it takes is a catchy subject line that will eventually lead to higher click-through rates.
What type of Newsletter writing services are available?
Newsletters are used by people who have blogs, e-commerce stores and business of any kind. The primary purpose is to promote a product or service to an individual. This makes newsletters an indispensable tool for marketing consultant.
All newsletter writing services write one or all of the following letters which only differ slight in their writing styles and functions:
Curated e-newsletters. These newsletters are enjoyed by people who love reading content dispersed online. Your readers may enjoy reading content about a specific topic from different angles. You can opt for curated e-newsletter writing services and have one designed.
Blog type e-newsletters. If your business has informational blogs, you can add excerpts from those blogs into a newsletter. Writing this newsletter brings the added CTA from blog posts into focus.
User-generated e-newsletter. This newsletter brings your users into focus. Ask your users to review your product or brand and create a newsletter that focuses on them.
Promotional e-newsletter. People love receiving discounts. Create a newsletter that promotes your business with sales and discounts and deals.
Visual e-newsletter. These newsletters are highly graphic with a focus on images. The content portion is embedded mainly into the visuals. Create a newsletter that engages your audience better.
Events e-newsletters. These newsletters invite your email lists to specific events. If your business hosts specific events, opt for this newsletter.
Lastly, the hybrid newsletter is a favorite of all writing services. It incorporates all styles with space allotted to each in a single newsletter. You can also add different newsletters to your editorial calendar. For example, your newsletter can be hybrid one issue and blog-type the next. As your writing service to design a campaign for you.
Let's quickly dive into some frequently asked questions about newsletter writing services.
Frequently Asked Question
Have any questions about buying our services? We answer the most frequently asked questions you may have related to article writing.